AUTOMATIC CHANGE OF MATERIAL AND COLOR
3DWOX 30X can have up to 8 filament spools loaded at the same time.
Individual filament spools can be exchanged within the print per user's printing file setup. This will allow printing color change or refilling of filaments automatically.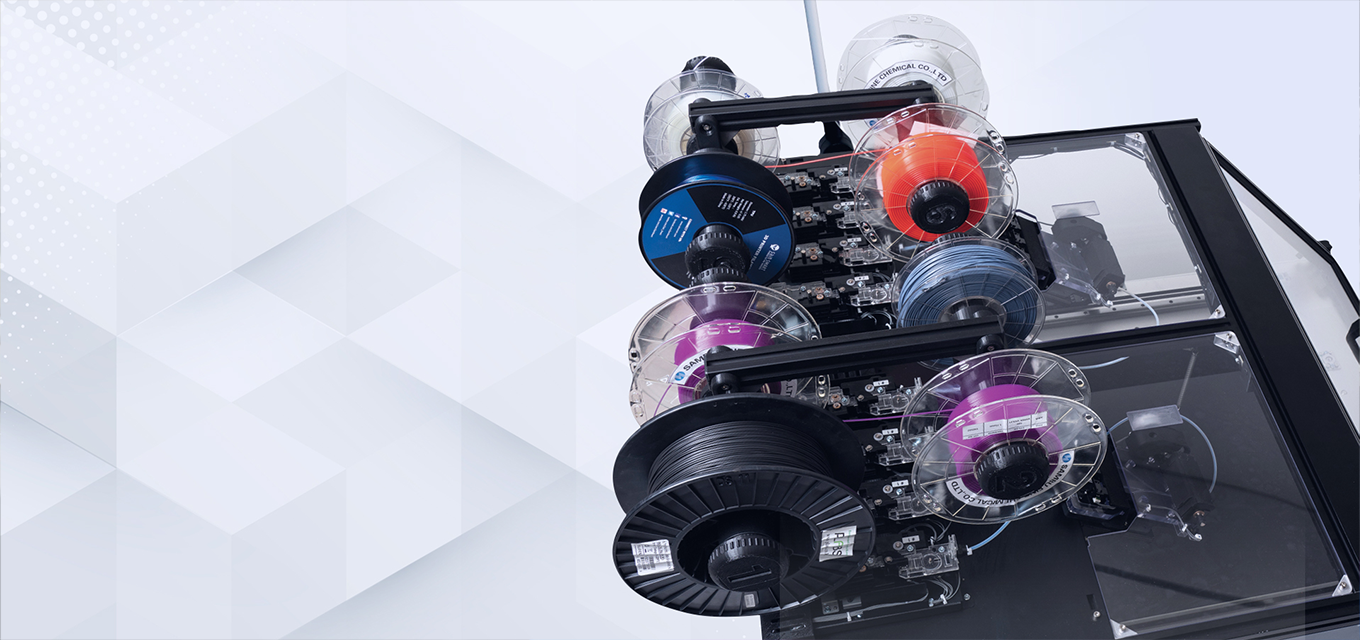 VARIOUS OPTIONS ON BED & NOZZLE
3DWOX 30X has an independent dual extruder.
Nozzle tips can be used from 0.4mm to 0.8mm and Printing bed mainly uses PC, PEI and PI. Sindoh Filament is available for 1.75mm.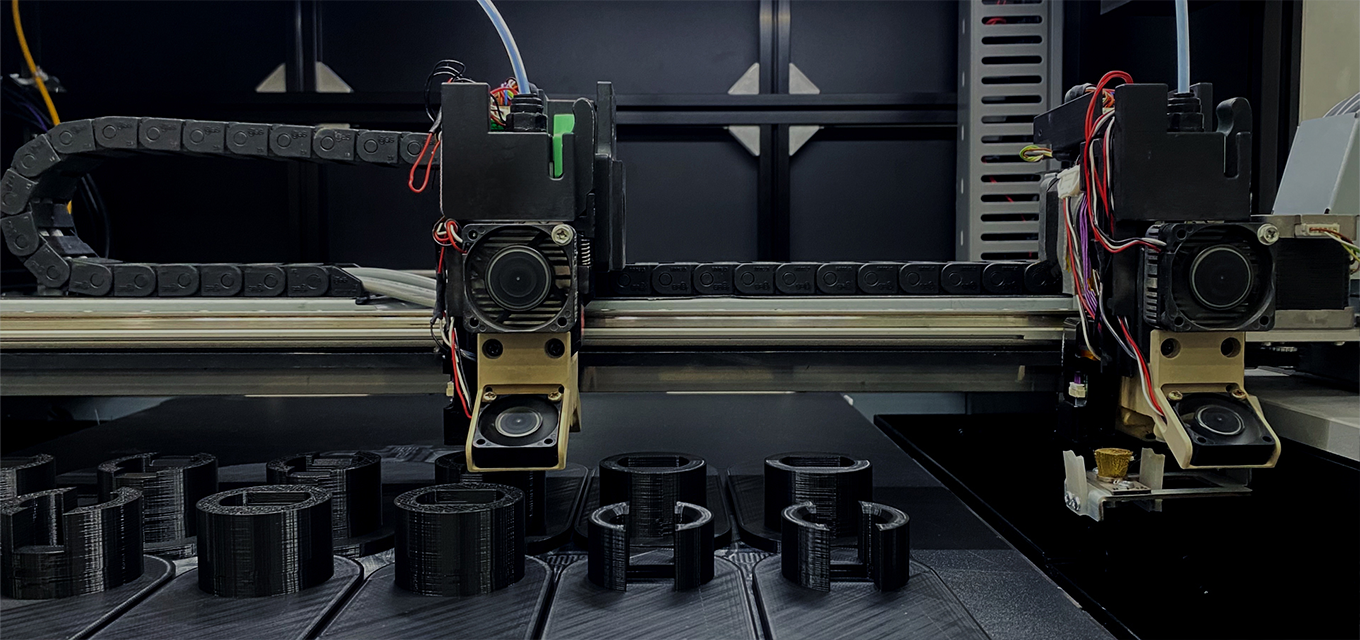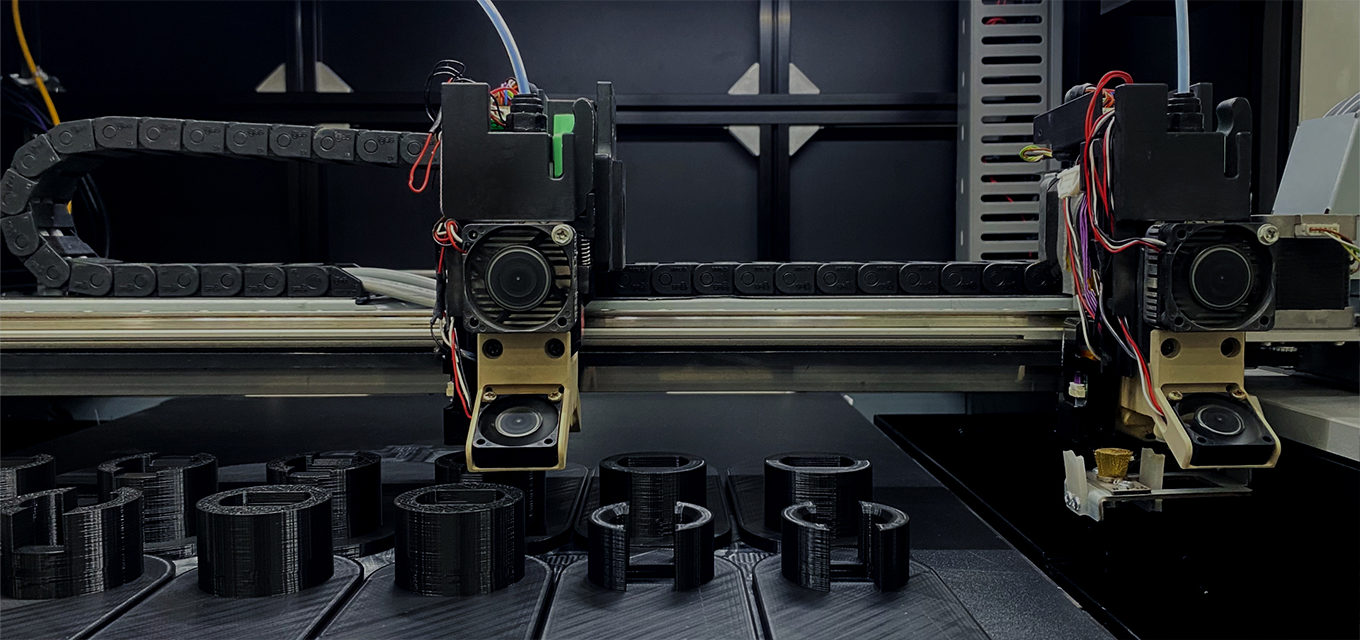 PRINTING PLATFORM
3DWOX 30X has a large printing space of 740 x 490 x 150mm and fast printing speed of 300mm/sec.
This printer is suitable for industrial application such as mold making, prototypes or functional components.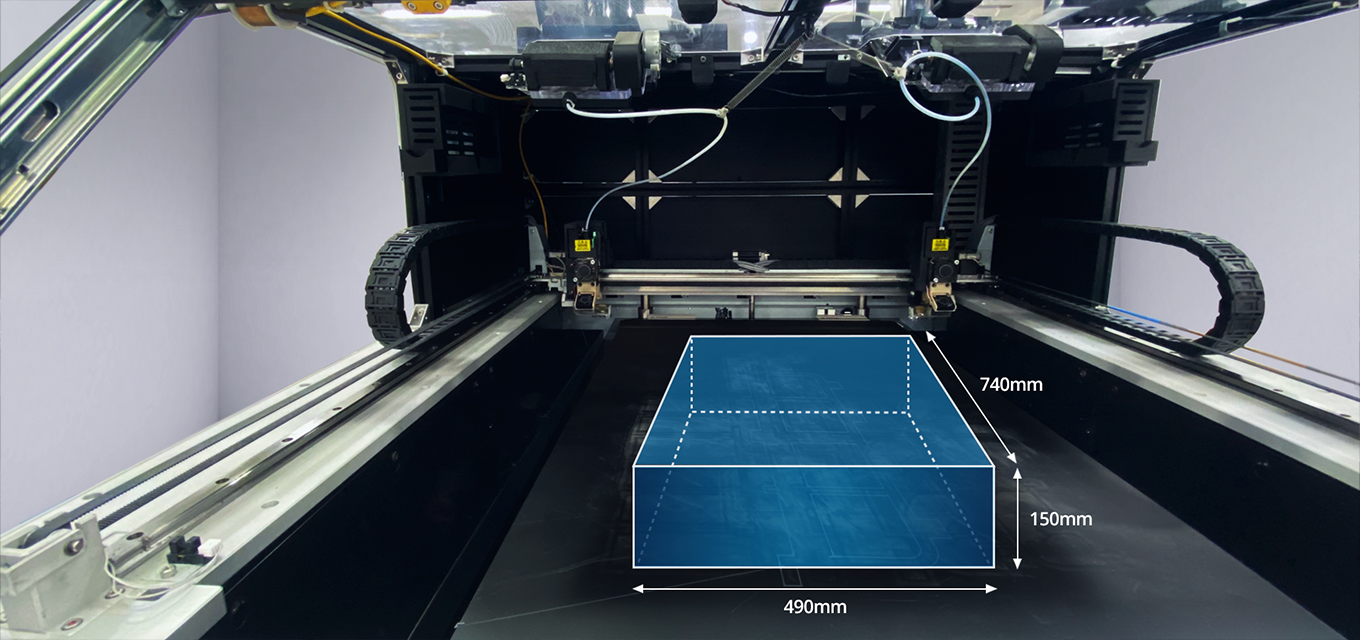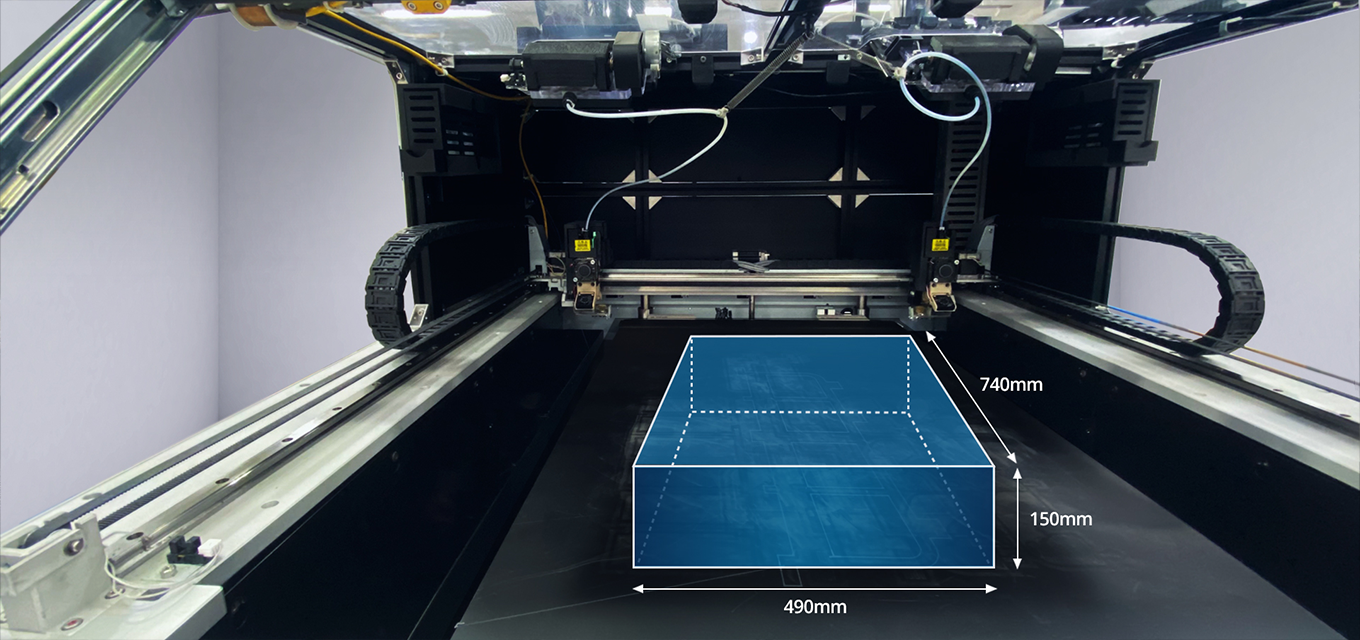 WISDOM 3D SOLUTION
3DWOX 30X can move and print reliably at a very high printing speed (up to 300mm/sec). Entire clusters or 3D print farms can be created using a Wisdom3D solution software.
Multiple devices can be controlled, monitored and managed at the same time in your desk.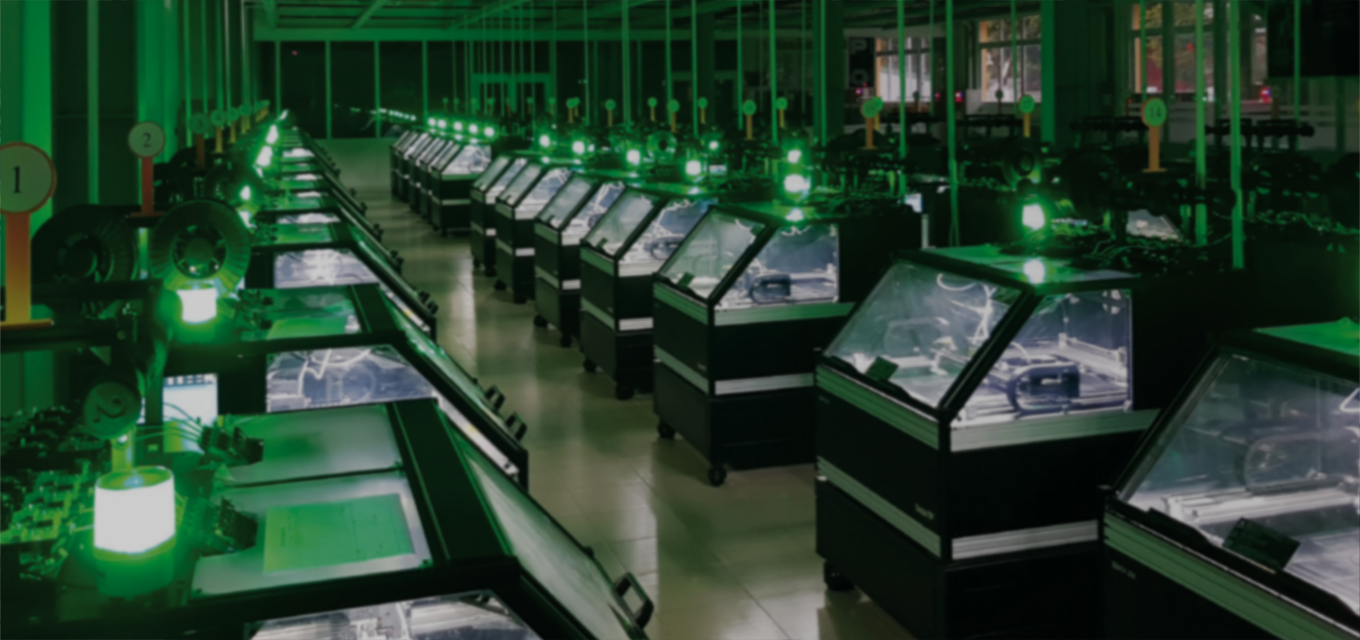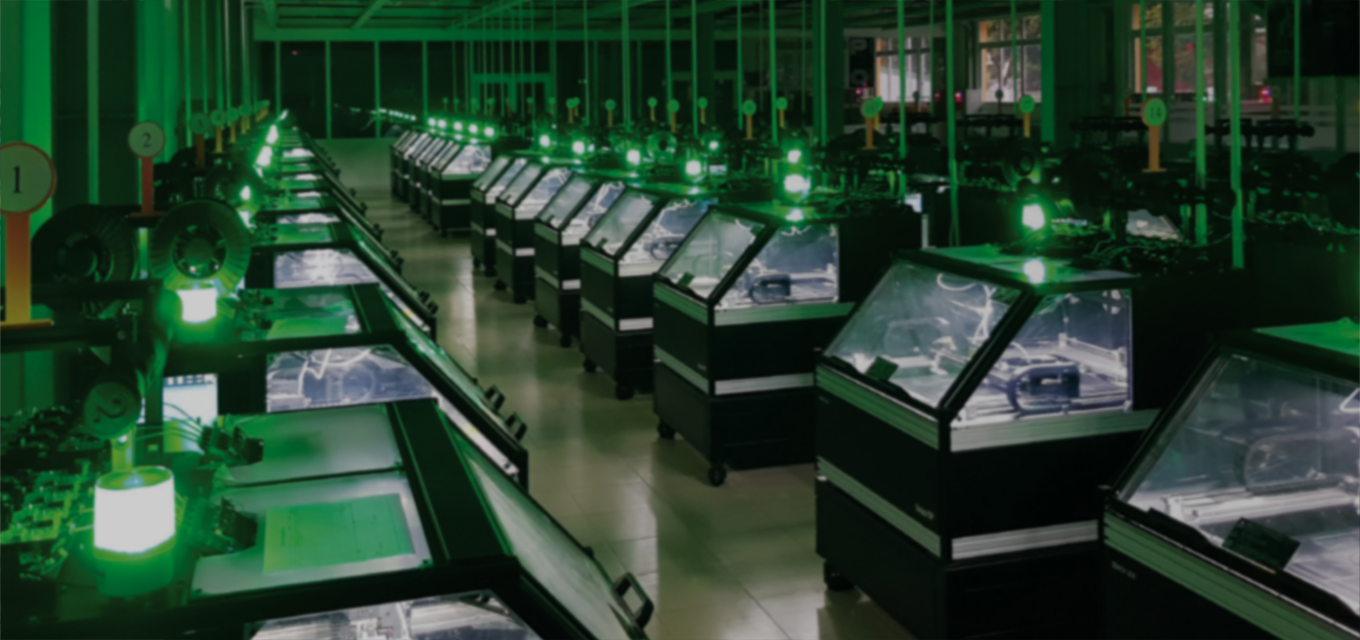 WEB CAMERA MONITORING
No need to stay near the printer to check the printing progress.
Using 3DWOX mobile app, you can monitor the print progress remotely.