Large, user-friendly, 7-inch touch panel
The 7-inch panel has been newly developed from the customer's perspective. It delivers better legibility and ease of operation for enhanced work efficiency. The multi-touch feature enables smooth, intuitive, tablet-like operation.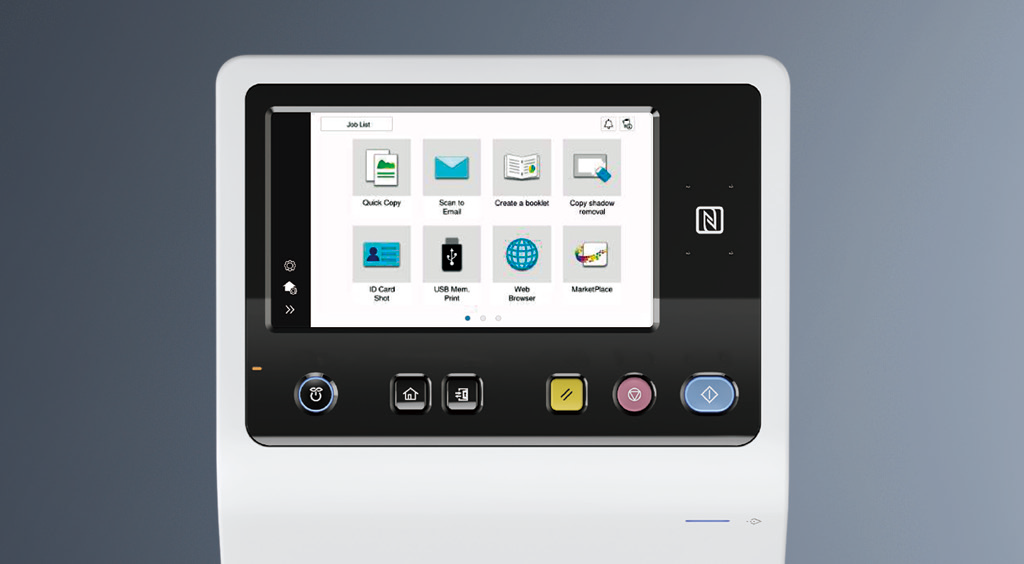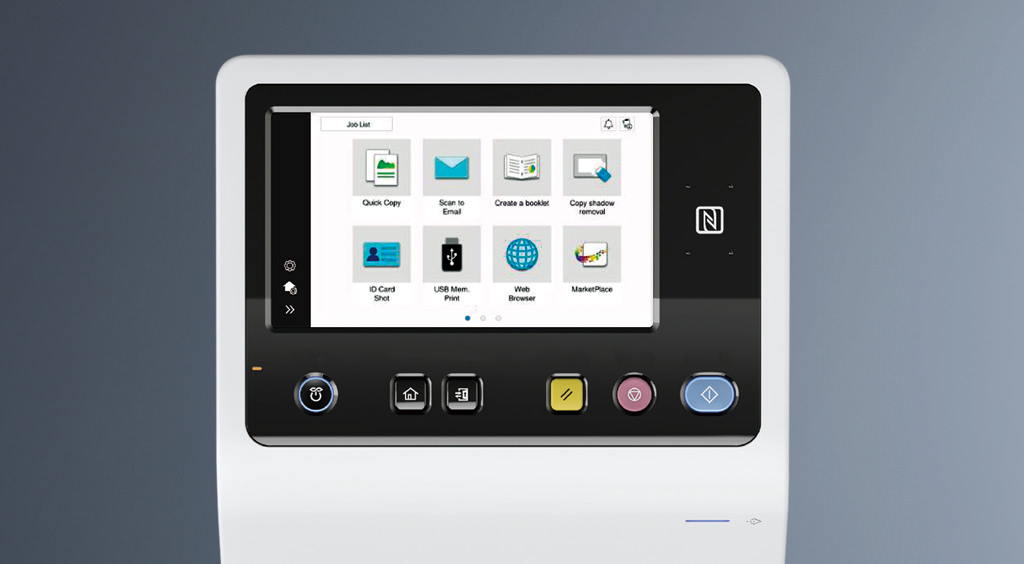 Easy-to-use, new operation panel design
The operation panel features a new simple GUI (Graphical User Interface) design. Features such as removal of hard keys and panel vibration feedback emulates familiar smart devices and enable easy use of a variety of IT services. Simplicity of operation has been achieved by concentrating on frequently-used functions to minimise functions and screen transitions.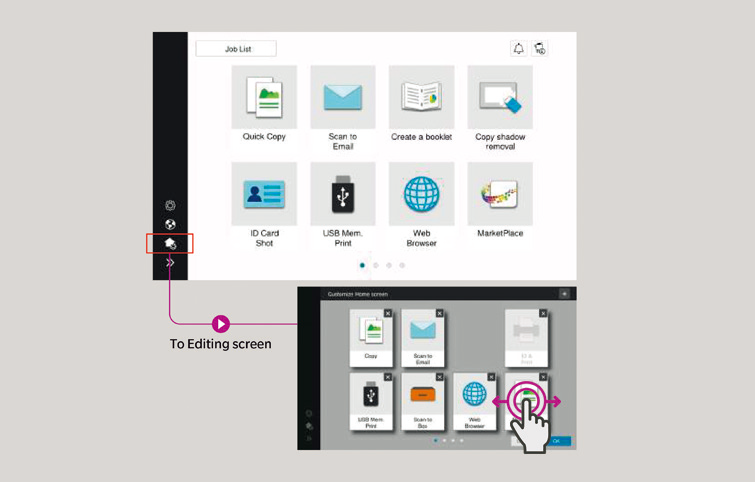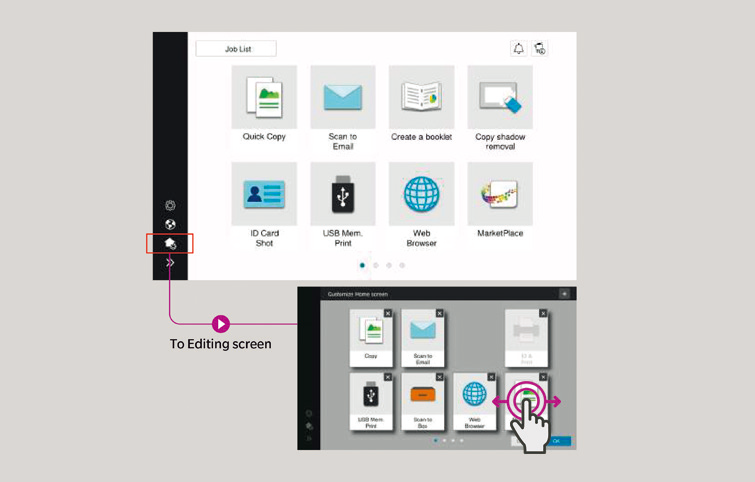 Adoption of colour matching, corresponding to "memory colour"
Printer driver colour settings have been revised to perform colour matching corresponding to default "memory colour settings". "Memory colour settings" refer to colours that most people recall as being brighter and more saturated than reality.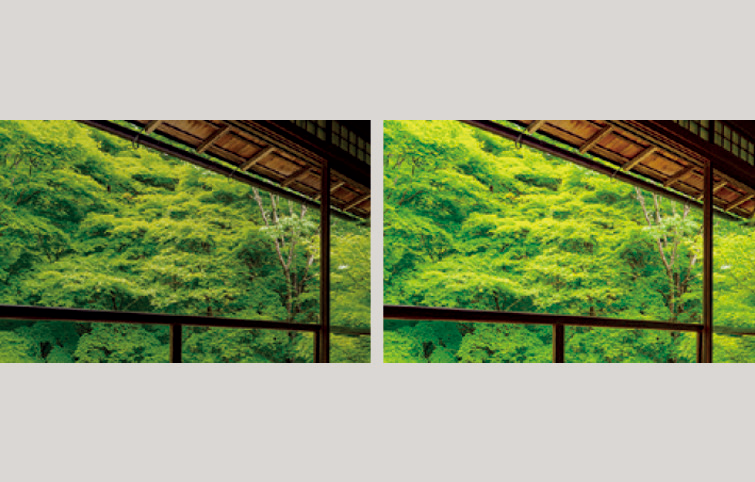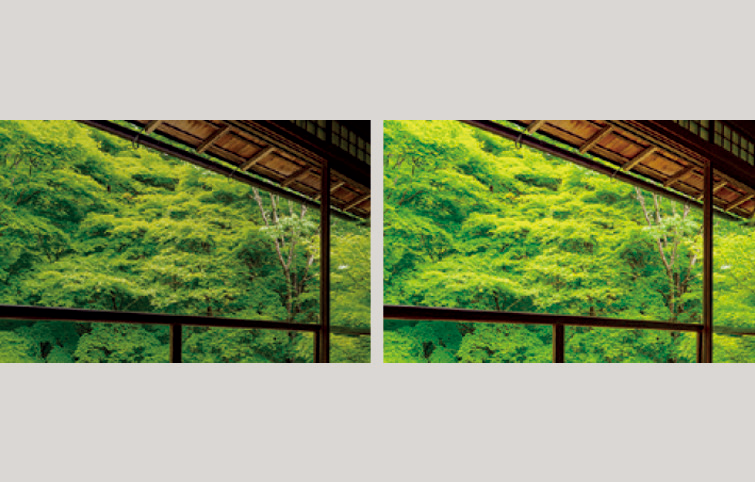 Mobile communications function
Connectivity with NFC-equipped Android devices The operation panel has a mobile touch area compatible with NFC-equipped devices.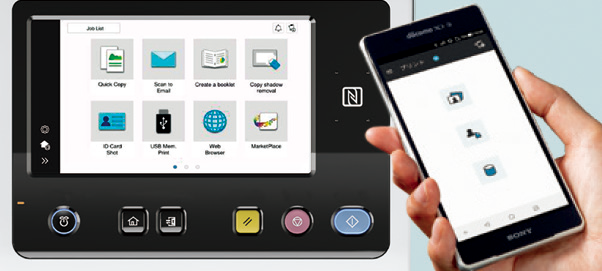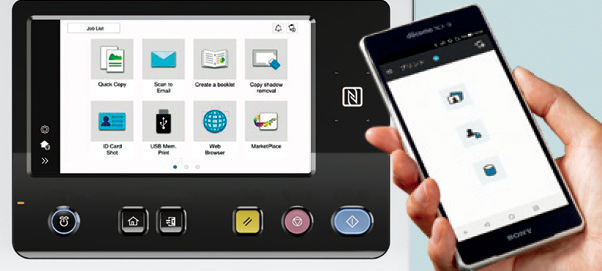 Print directly from your USB flash drive
The D330 series is equipped with a USB port, located on the side of the operation panel. After inserting a USB flash drive, printing procedures pop up in the touch screen, and the flash drive data can be directly printed or saved to a Box in the unit in a few easy steps.
※ May not operate correctly depending on the type of USB flash drive.
※ Supported file formats: PDF, compact PDF, JPEG, TIFF, XPS, compact XPS,
and OOXML (.docx/.xlsx/.pptx).
※ Printing results may differ from the image on the PC screen.
※ Virus check function requires i-Option LK-116 and Expansion SSD EM-907. Expansion SSD EM-907 required to support Box functions.


Outstanding scan performance Automatic duplex scanning with an Automatic
Document Feeder (ADF), achieves high-speed scanning of 55 ppm (20 double-sided sheets per minute). Up to 130 sheets* can be loaded at any one time, significantly reducing scanning time and effort. The precision of automatic skew correction, which adjusts the angle of the scanned original, has been greatly improved to deliver highly accurate scanning with less skew. * When equipped with the Automatic Document Feeder DF-633 option. 80 gsm paper.