Improved Durability
Monthly 5,000sheet, Max75,000 sheet available to print out.
Minimize the replacing process by toner/drum integrated cartridge system.
Paper feed extension
Up to 2x250sheet trays can beconnected for additional paper capacity.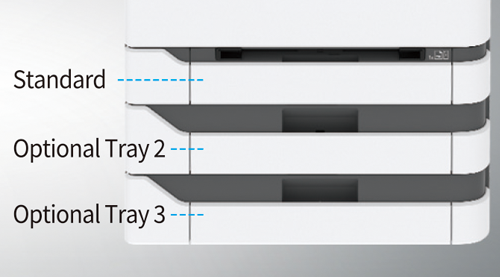 2.8 inch Color Touch Screen
The 2.8 inch Color Touch Screen provides convenient printing, faxing, copying and scanning control, as well as easy access to machine status and management.